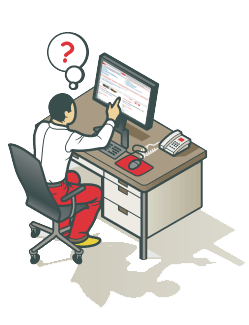 Using RS Online
Using our website
If you've previously only used our paper catalogue, we think that you're in for a treat with our easy to use website.
Compared to our paper catalogue, which has around 65,000 products, the RS India website has over 5,50,000 products that are so convenient to browse and with up-to-date prices. Just order and pay. Plus with free access to thousands of technical documents and data sheets, we hope to make your entire RS experience so easy.
You will also be able to stay up-to-date with the new products that we add every month, instead of having to wait for your next paper catalogue to arrive.
So, if you're unsure of how to do anything, you should find your answers in this Help section. Just click on the relevant link.