Trimmer Tools
A trimmer tool is a hand-held tool usually used for cutting shapes or angles out of plastic, wood or paper. They work by applying pressure with the tool in hand to the area you wish to create a cut or shape from. Some have extendable blades with varying functions built-in.
Advantages of Trimmer Tools
Great for cutting cardboard boxes, packaging film or adhesive tapes
...
Showing 1-10 of 10 products
Relevance
Price (high-low)
Price (low-high)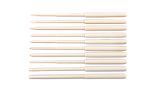 RS Stock No.: 192-3675
Brand: RS PRO
HSN Code: 39269097
Available in multiples of 1

RS Stock No.: 543-147
Brand: RS PRO
HSN Code: 82055980
Each (In a Pack of 5) (Exc. GST)
Available in multiples of 5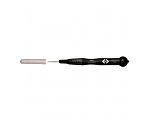 RS Stock No.: 228-1485
Brand: CK
Manufacturers Part No.: T4845 09
HSN Code: 82054000
Available in multiples of 1
CK
Zirconium Oxide Ceramic
15 mm
100 mm
1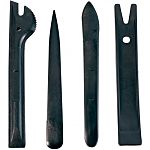 RS Stock No.: 266-8291
Brand: SAM
Manufacturers Part No.: 627-C-J5
HSN Code: 82055980
Available in multiples of 1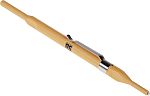 RS Stock No.: 543-434
Brand: Vishay
Manufacturers Part No.: ACCTRITOB308
HSN Code: 82055980
Each (In a Pack of 5) (Exc. GST)
Available in multiples of 5
Vishay
Steel
1.27 mm
127 mm
1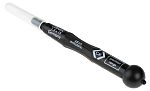 RS Stock No.: 104-8693
Brand: CK
Manufacturers Part No.: T4845 13
HSN Code: 82054000
Available in multiples of 1
CK
Zirconium Oxide Ceramic
15 mm
100 mm
1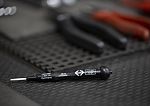 RS Stock No.: 104-8700
Brand: CK
Manufacturers Part No.: T4845 18
HSN Code: 82054000
Available in multiples of 1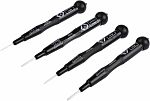 RS Stock No.: 662-709
Brand: CK
HSN Code: 82054000
Available in multiples of 1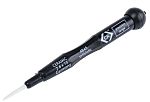 RS Stock No.: 104-8722
Brand: CK
Manufacturers Part No.: T4845 26
IMPA: 612383
HSN Code: 82055980
Available in multiples of 1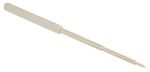 RS Stock No.: 322-2360
Brand: CK
Manufacturers Part No.: T4857
HSN Code: 82054000
Available in multiples of 1